I have been looking for this for ages… and finally found it: a wiki for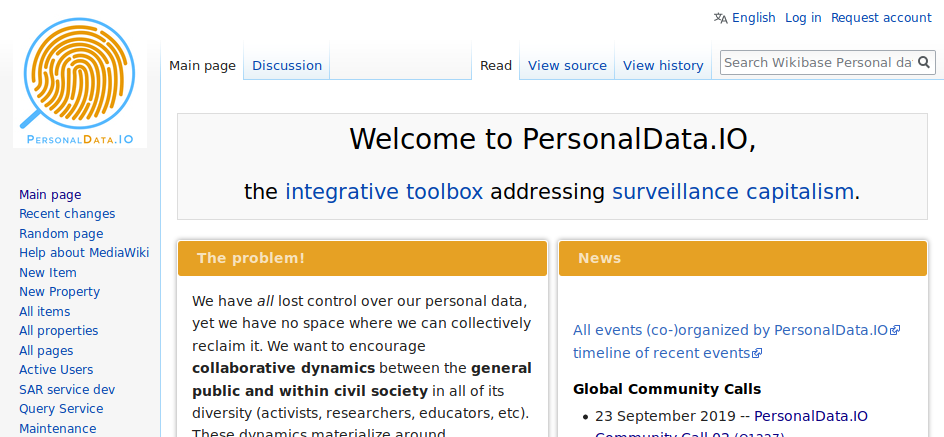 It seems to be still in early stages, but so far so good!
More than just a wiki
This is not just a simple wiki. It is also using wikibase, an wikipedia-like feature for data. This means that we can add data and relations between data to make visualizations, find patterns. Take a look at this article to understand what it means.
Above all, it's a tool for making sense of things in the surveillance world.
Some of their projects include mapping the AdTech industry.
Joining in
Take a look at their current projects and join here.