This is a crowdsourced list of artwork surounding privacy and surveillance. We have also other lists.
Note: This is a wiki-post, meaning that you can edit it to add stuff you find.
ARTWORKS
POST-ISM (Lisboa 2019)
28 JUNHO > 07 JULHO I FABRICA FEATURES LISBOA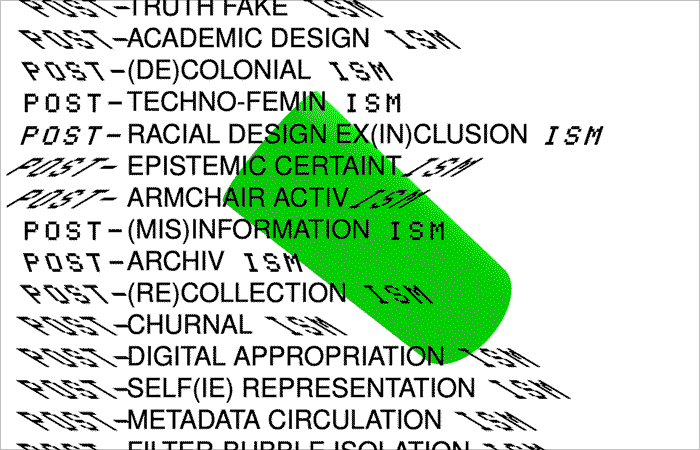 POSTISM apresenta projetos desenvolvidos na disciplina de Projeto II do Mestrado em Design de Comunicação (Belas-Artes, ULisboa) que abordam as formas de comunicação, produção e disseminação de conhecimento atuais, evidenciando os ismos que emergem (a)pós o impacto massivo dos sistemas digitais e da internet na cultura contemporânea.
https://www.belasartes.ulisboa.pt/post-ism/
THE GLASS ROOM (by Tactical Tech)
The Glass Room is a thought-provoking exhibition curated by Tactical Tech and presented by Mozilla, which offers a timely look at how companies use and store our data.
https://www.creativereview.co.uk/the-glass-room/
TREVOR PAGLEN
Trevor Paglen | Experimental geography, state secrecy, military symbology, photography, and visuality.
"Trevor Paglen is an artist whose work spans image-making, sculpture, investigative journalism, writing, engineering, and numerous other disciplines. Among his chief concerns are learning how to see the historical moment we live in and developing the means to imagine alternative futures."
In this artist talk, Trevor Paglen presents a series of projects exploring planet-scale sensing systems. From fiber optic cables under the earth's oceans and reconnaissance satellites in earth's orbit, to the autonomous vision systems and artificial intelligence networks that have come to inhabit the most intimate parts of our lives, Paglen's projects offer a glimpse into some of the unseen landscapes that characterize our historical moment.

I KNOW WHERE YOUR CAT LIVES (2014) - Owen Mundy
This project explores two uses of the internet: one that promotes sharing for the sociable and humorous appreciation of domesticated felines, and another where personal data is exploited by startups and international mega-corporations who are ushering in a new era of decreased privacy for all. I Know Where Your Cat Lives does not visualize all the cats on the net, only those that allow us to track where their owners have been.
https://vimeo.com/99867948
CORONATION (2020) - Ai WeiWei
Hijacking CCTV Cameras in London
Equipped with an interfering transmitter !Mediengruppe Bitnik hacks surveillance cameras in pre-Olympic London and assumes control. The artist collective replaces real-time surveillance images with an invitation to play a game of chess. The security staff's surveillance monitor located in the control room becomes a game console.
Artists force us to confront the rise in citizen surveillance - Article by Christy Lange
Facebook Amazon Netflix Google Obfuscator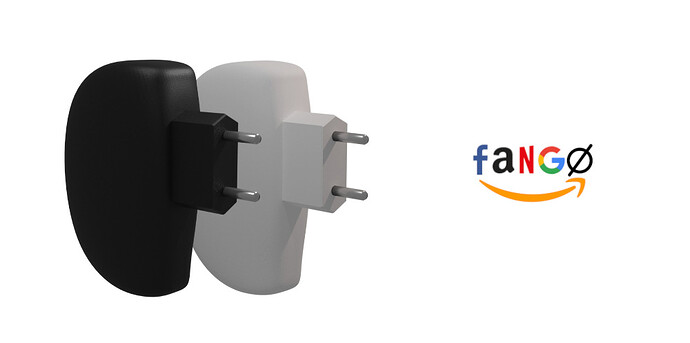 "FANGo" is a defense weapon against surveillance capitalism. Hidden under its appearance of mobile phone charger will be provided with a micro controller that takes control of the smartphone plugged in making queries to google, amazon and other search engines, launching videos in YouTube in order to deceive data brokers in their data capture process.
Facebook, Amazon, Netflix and Google were grouped under the acronym FANG as the most important and high-performing companies of the NASDAQ and pioneers of what is known today as surveillance capitalism.
In a similar way as industrial capitalism through its mechanics turned nature or work into a commodity such as real estate or labor, surveillance capitalism turns experiences that occur in the private sphere of the human being into commodities that can be bought and sold.
The difference of this type of capitalism is substantial as it integrates the human experiences of private realm in the production processes without the individual being fully conscious. This affects the economic sphere but also the independence of the human being, because with the logic of maximizing profits the companies will try to modify the user's behaviour without the user being able to do much to defend himself.
The aim of the project is to disrupt this mechanics, adding noise to the captured data, making it difficult to transform the captured user data into predictions, thus devaluing the value of the extracted data.
The proposal presented consists of making a device in the form of a phone charger. When the user loads the mobile phone, a microcontroller simulates touches and interactions into the phone, adding noise to the captured data, making them unusable for companies and data brokers.
While the phone is charging, the microcontroller will perform searches, videos will be seen on YouTube will be given likes to Facebook posts, all these interactions will be captured by the data brokers without knowing that they are automatic, noise with the sole intention of worsening the quality of the data captured.
The "fangO" charger works in a similar way to click farms, when the phone is plugged in it is controlled by a microcontroller, simulated swipes and erratic interactions as if they were made by the user.
ESSAYS
SAFE IS A WONDERFUL FEELING: ATMOSPHERES OF SUVEILLANCE AND CONTEMPORARY ART**- Karen Louise Grova Søilen
https://ojs.library.queensu.ca/index.php/surveillance-and-society/article/view/12756
ARTVEILLANCE: AT THE CROSSROADS OF ART AND SURVEILLANCE - Andrea Mubi Brighenti
https://ojs.library.queensu.ca/index.php/surveillance-and-society/article/view/artveillance