Português
(english below)
Este é o local onde se criam tarefas públicas, onde qualquer pessoa do fórum pode participar. O objetivo é tornar visível o que está a ser atualmente feito na associação.
Nota: Temos também uma lista de tarefas interna para assuntos que dizem apenas respeito aos membro da nossa associação. Caso tenhas interesse em ajudar mais contacta-nos via fórum ou envia um email para contact [at] privacylx.org
O resultado aparecerá na lista de tarefas: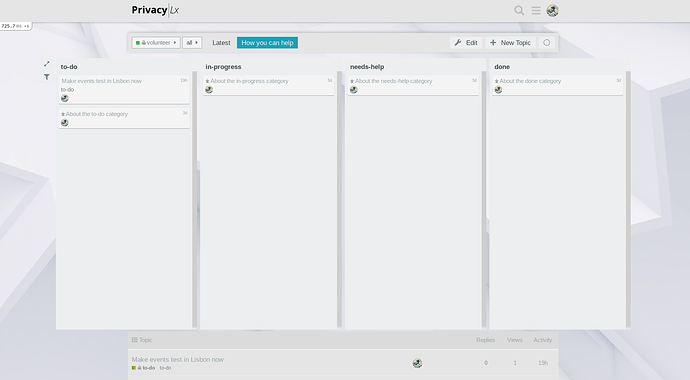 Para mais informação sobre como funcionam as tarefas, por favor, consulta esta página.
English
This is where we have tasks that can be helped by anyone who is interested.
Note: We also have a private task management system for topics concerning only to the members of our association. If you're interested in helping more and having access to that, then reach out to us via the forum or send an email to contact [at] privacylx.org.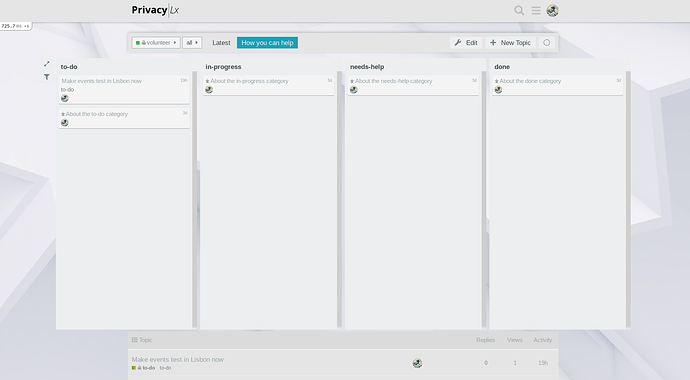 For more info on how the tasks work, please check this page.